Save to your Calendar
Reset: Mindful Screen Use for Healthy Families
Why It's Important & How to Do It
Wednesday, October 18th
6:30 – 7:45 PM in MP1
For Parents of Children, Parents of Students, Students, and More...
ABOUT
With the increasing prevalence and usage of smart devices in our culture, the introduction and use of these technologies in our children's lives can feel overwhelming. Through discussion of emerging research as well as her experience on the front lines counseling Digital Age college students at VCU, Nina will provide parents with helpful insight into the potential cognitive, social, and mental health effects of high screen use, and share practical strategies to confidently promote a healthy & mindful approach to screen use and well-being for the entire family.
Our Speaker: Nina Schroder, MSW, LCSW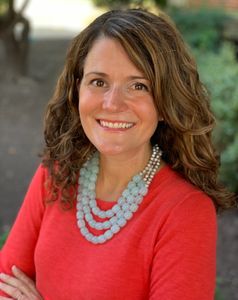 As a college mental health professional and mom of two young boys, Nina had many questions about the potential impact of digital screen use on cognition, behavior, relationships, and overall well-being. In her quest to find answers and empower wise and sometimes difficult decision-making, in 2016, Nina began intense study on the cognitive, social and emotional effects of high screen use, addiction, and key factors necessary for emotional resilience and well-being.
She has used research and her clinical experience to work directly with college students, parents, schools, professionals and others to examine screen use and its impact on relationships, values, personal success and overall well-being. With the goal of inspiring motivation for positive change and personal growth, Nina has helped individuals to clarify their values and embrace a mindful approach to screen use and well-being. As a result of this work, Nina has witnessed many individuals and families experience tangible success.
During her five years providing individual counseling to undergraduate and graduate students at Virginia Commonwealth University (VCU), Nina also lead a clinically successful skills-based anxiety group program that she helped to develop, and was a guest instructor for the Science of Happiness course and the LEAD program. Prior to her work at VCU, Nina's professional clinical experience includes roles at the University of Chicago Hospitals and the University of Maryland Medical Center. Her efforts to advance evidence-based clinical practice have been acknowledged by awards from both the Society of Transplant Social Workers and the Division of Student Affairs at VCU. Nina also has been a member of the NCAA's Task Force to Advance Mental Health Best Practices.
Nina received her B.A. in English from Villanova University, where she was a scholarship athlete for the Women's Field Hockey Team. She received her Masters in Social Work from the University of Maryland.
Nina lives in Richmond, VA with her husband and two sons. She speaks locally and nationally about digital screen use, emotional resilience, well-being and mindful change to a variety of audiences including university students, staff and faculty, professional organizations, upper and lower school communities, parent organizations, faith communities, and sports teams.